What will CD&V do with Joke Schauvliege?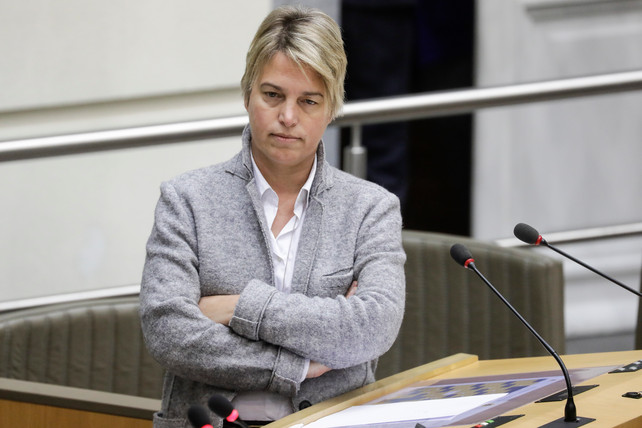 The Flemish CD&V-fraction (Christian-democrats) sat together this afternoon after statements made by climate minister Joke Schauvliege, who described the climate marches as "pre-planned games" and "put into scene. Schauvliege' fate is now in Beke's (the party president) hands, says the party.
The words were spoken during a speech for the
Algemeen Boerensyndicaat
(General Farmer's Syndicate) and she also claimed that her words were confirmed by the State Security, however, she retracted those words on Tuesday, saying she had had no contact with the State Security.
Not all her fellow party members are lenient for her: "How could you say such a thing?", are the words of numerous CD&V MPs.
The party abstains from any further comments because they think this matter should be "cleared up internally".
Many opponents call for the minister's resignation, but whether or not this will happen is a decision which is in the hands of party president Wouter Beke.
"I have clearly made a mistake", reacts Schauvliege in
De ochtend
on Radio 1. She also admits there were no contacts with the State Security about the climate marches, although she claimed the opposite. "But I do not have the feeling I have lied."
She blames her words on fatigue (sic).
Wouter Beke
, however, thinks it is noble she apologised. "That does not happen often in politics", he added.
A person who obviously possesses a great deal of selfknowledge
The webmaster.
.