No matter what...
Het Laatste Nieuws
wrote:
Cordon broken? Leading man Vlaams Belang becomes president of Council commission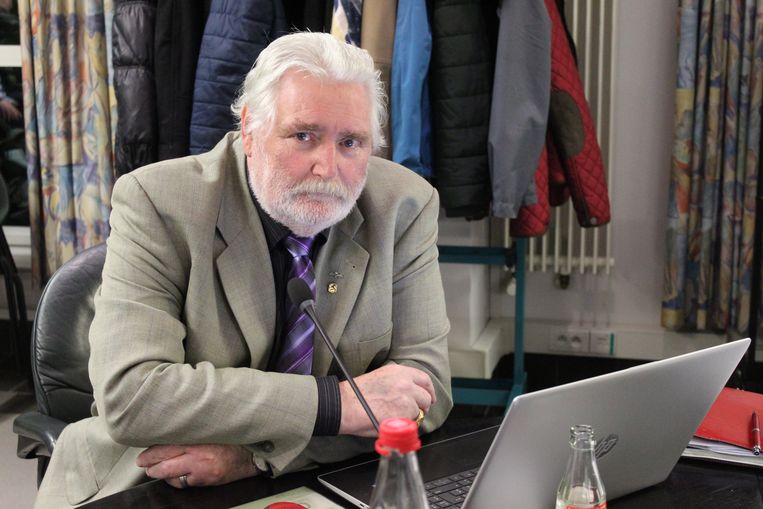 Surprising vote in political Evergem. There, the leading man of Vlaams Belang, Fernand Deliaert, becomes the president of the Council Commission.
The Council commission holds weekly meetings, one week ahead of the Council meeting.
They discuss the more technical aspect of the dossiers, so that the political points of view can follow a week later at the local council meeting.
In Evergem, it is a tradition that a member of the opposition becomes president of that commission.
Just before the vote, opposition party
Sterk!
withdrew their candidacy, while
Groen
had not nominated a candidate.
Both parties did this as a form of protest because, according to them, the opposition was not listened to enough.
Fernand Deliaert of Vlaams Belang was the only candidate left and hence got elected with the support of quite some members of the majority parties.
Only candidate
In the corridors, rumour went that the cordon in Evergem would now be broken.
The "
cordon sanitaire
" is the unwritten rule of the "democratic" parties never to work together with Vlaams Belang.
"The
cordon sanitaire
is not broken at all because of this", says mayor Joeri De Maertelaere (N-VA) of Evergem.
"If Groen or Sterk! had put a candidate forward, we would have supported that candidate. It is not as if he helps to build up the agenda, or takes part in determining the polkicies. Also in the Flemish Parliament there have been commissions that were presided by Vlaams Belang.
So, it is not unique in Flanders", continues the mayor.
(Article from "Het Laatste Nieuws" translated by the webmaster).
Some thoughts:
To begin with, the N-VA mayor has to be hypocritical again, as usual.
-Now that a member of Vlaams Belang was elected he tries to minimalise everything and he tries to justify why that candidate was elected and why his election does not really matter.
Are N-VA not the party who shout from the rooftops they are against the cordon???
(Nevertheless, they keep upholding it).
-The newspaper itself is at its best again, see the way in which they have to mention "democratic parties" again.
-They start the article with "Surprising vote" [...], but then they start minimalising everything themselves, in the same hypocritical way as N-VA.
Poor Flanders.